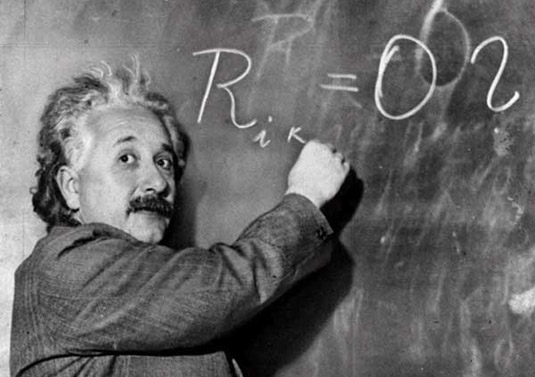 What does it look like when you have a job to write a feature film about Albert Einstein?
Well, that's the right kind of question for Stephen Schiff, because he has been hired to write it for Odd Lot Entertainment.
He will write an original screenplay drawn from Einstein materials archived at Princeton and Hebrew Universities, as well as the Walter Isaacson biography, Einstein: His Life and Universe, published by Simon & Schuster in 2007.
At this moment we don't have many details about this project, but we know that producers Gabe and Alan Polsky of Polsky Films acquired Einstein's life rights in 2007 before Isaacson's book was published.
The pair later brought Isaacson on board the project as a consultant. In the deal, Polsky Films secured access to Einstein's personal and professional materials at the Hebrew University of Jerusalem, which was co-founded by Einstein in 1918.
The film will focus on a 20 year period of Einstein's life culminating with his 1921 Nobel Prize in Physics.
We guess that Stephen Schiff could be the best choice for this kind of project, since we all know that he was in charge for adapting Vladimir Nabokov's Lolita, and Jacquelyn Mitchard's novel The Deep End of the Ocean for the big screen.
Schiff also co wrote True Crime, and Oliver Stone's Wall Street Money Never Sleeps as well.
We'll keep an eye on this biopic. Stay with us!