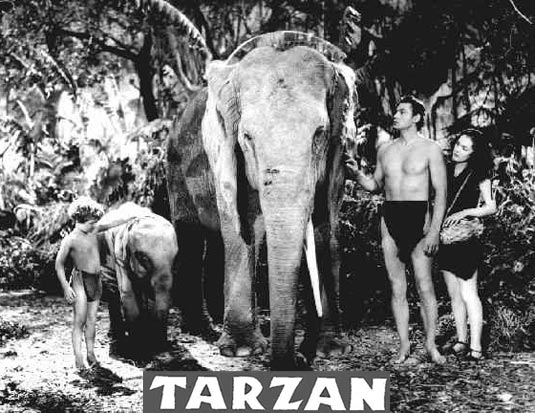 The Jungle Book director
Stephen Sommers
is in negotiations to direct a big screen version of Tarzan for Warner Bros, reports
Variety
. Two years ago, the studio was negotiating with
Guillermo del Toro
to direct but his commitment to The Hobbit has put him out of the running.
Jerry Weintraub
(Ocean's Eleven) is producing through his Jerry Weintraub Prods. Variety says that Sommers will also co-write the "
Tarzan
" script with Stuart Beattie. With the first two "
Mummy
" movies, "
The Scorpion King
" and "
Van Helsing
," Sommers, who is repped by WMA, has become a connoisseur of the big-budget, effects-driven spectacle. He recently finished shooting the summer 2009 Paramount tentpole, "
G.I. Joe: Rise of Cobra
," which Beattie came in to write for him. Warner Bros. put the character back on the bigscreen with its 1984 pic "
Greystoke: The Legend of Tarzan, Lord of the Apes
," starring Christopher Lambert. Warner Bros. and Village Roadshow also made 1998's "
Tarzan and the Lost City
," starring
Casper Van Dien
. In 2003, Warner Bros. TV produced a short-lived "Tarzan" skein for the WB Network. No production date has been set.