Movie News
Steve Austin and Danny Trejo Starring in Indie Actioner Recoil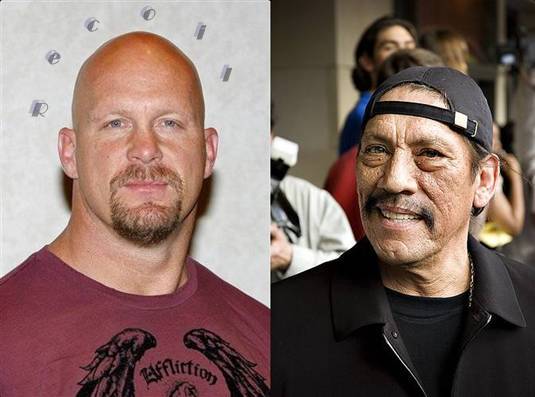 Remember the Stunning Steve Austin, a Texan pro wrestler in the late-80s. Well, he and La Tortuga Danny Trejo, who spent much of the 1960s in California prisons, are finally mixing their powers for the indie action movie titled just Recoil.
John Sullivan, who wrote the horror Fear of the Dark, penned the script for this actioner directed by Terry Miles, who is currently developing thriller Timelock acquired by IM Global.
Jim Harvey of Studio City Pictures will be at Cannes seeking distribution for Recoil.
Austin, who played Dan Paine in The Expendables will portray an ex-cop who's life is ripped apart when his family is viciously murdered. He then makes it his life's passion to find those responsible and serve up his own kind of justice. Trejo portrays a cold-hearted killer who is seeking his own vengeance against the ex-cop over the murder of his brother
Could they actually battle each other in a toe-to-toe match?
Austin is presently the host and judge of USA Network's show WWE Tough Enough and latest statement said that Stone Cold Steve Austin decided to put Miss USA Rima Fakih out of her misery and eliminated her from WWE's Tough Enough.
Stay tuned for Recoil release date.
And check out the trailer from the award-winning independent film Champion that was released in 2005, documenting Trejo's unusual life.
[youtube]http://www.youtube.com/watch?v=sl0pGvtvPd0[/youtube]
Champion Movie Trailer – Danny Trejo