Movie News
Steve Coogan, Bronagh Gallagher and Robert Sheehan in Good Vibrations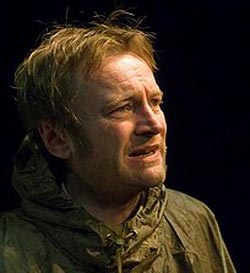 Good Vibrations update! Steve Coogan, Bronagh Gallagher and Robert Sheehan are all set to star in the upcoming project that will be directed by Glen Leyburn and Lisa Barros D'Sa.
We already wrote about this project, so, I'm sure you remember that this movie stars Michael Fassbender and Richard Dormer.
As we previously reported, movie will focus on Belfast music legend Terri Hooley, who founded the Good Vibrations record store on Belfast's Great Victoria Street, from which a record label sprung, with bands like The Moondogs, The Shapes, Protex, The Outcasts and, most notably, The Undertones.
Their song "Teenage Kicks" became the all-time favorite song of legendary British radio DJ John Peel, and one of the most seminal tracks of the era.
Leyburn and Barros D'Sa will direct from a script by Glenn Patterson and Colin Carberry, while Chris Martin and Andrew Eaton will produce.
Filming is due to start in Belfast, late summer 2011.
So, at this moment we now that Richard Dormer will play Hooley, while Steve Coogan, Bronagh Gallagher and Robert Sheehan will co-star.
Unfortunately, still no details about all roles, but we'll definitely keep an eye on this project for more updates!