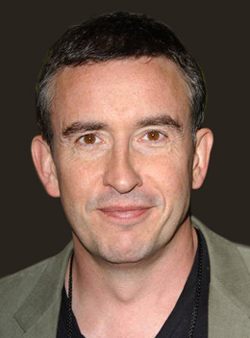 Few days ago
we reported
that
Jesse Peretz
's upcoming comedy titled
My Idiot Brother
is currently filming in New York. This project already includes pretty interesting cast:
Hugh Dancy, Kathryn Hahn, Shirley Knight, Janet Montgomery, Paul Rudd, Elizabeth Banks, Zooey Deschanel, Rashida Jones, Adam Scott
and
Emily Mortimer
. But today, we're here to add another name to this list, because
Steve Coogan
has signed on to co-star in this comedy as well… The film, already described as "a comedy about family and the sacrifices it takes to deal with them" revolves around struggling idealist (Rudd) that stays at the homes of his three more successful and ambitious sisters (Banks, Deschanel, Mortimer) and brings truth, happiness and a sunny disposition into their lives. He wreaks havoc, while dealing with their overbearing mother. The mother was the last major part to be cast and she will be played by Shirley Knight. Dancy and Montgomery will play acquaintances of the sisters while Hahn will play Rudd's ex-girlfriend. Coogan will play a "self-righteous documentary film-maker" caught up in Rudd's shenanigans. My Idiot Brother is a story written by
Evgenia Peretz
and
David Schisgall
, and it's being produced by Bregman, Saraf and Turtletaub for their respective companies, with Caroline Jaczko, Stefanie Azpiazu and Aleen Keshishian as executive producers.
My Idiot Brother
is set to appear in cinemas in 2012.