Movie News
Steven Soderbergh to direct 'The Girlfriend Experience'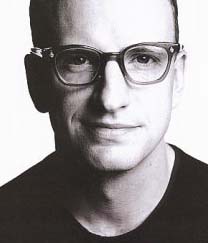 Steven Soderbergh
is set to direct
The Girlfriend Experience
, a film about the world of prostitution from the vantage point of a $10,000-a-night call girl. This project marks the director's first exploration of sexual relationships since his breakthrough film,
Sex, Lies, and Videotape.
According to Variety, rather than going for star power, Soderbergh may set an adult film actress to play the lead role.
Brian Koppelman
and
David Levien
will write the script. The title, The Girlfriend Experience, refers to a phenomenon in which wealthy men pay not just for the quality of a sexual encounter but also for a woman who will play the role of a perfect girlfriend. The arrangement apparently involves more intimacy than the usual prostitution relationship. Soderbergh, Koppelman and Levien interviewed numerous women and fixed on an interior look at a woman who makes $1 million a year in the business. Production is set to begin in the fall.