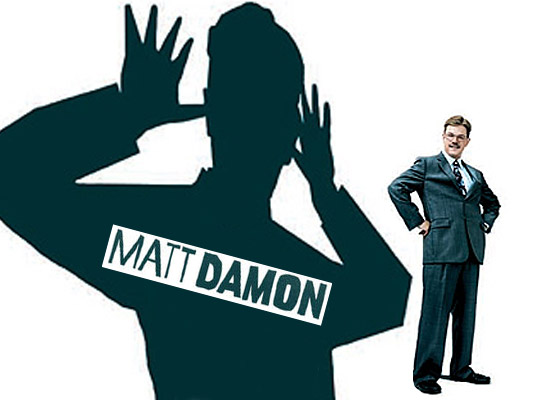 Yahoo Movies has premiered a new poster for Matt Damon comedy/thriller "The Informant!," directed by Oscar winning filmmaker Steven Soderbergh. He is best known for directing the films "Sex, Lies, and Videotape", "Erin Brockovich", "Traffic", the Ocean's Eleven franchise, and biopic "Che." Based on Kurt Eichenwald's 2000 book, "The Informant!" is the tale of Mark Whitacre (played by Matt Damon), an Ivy League Ph.D. who was a rising star at Archer Daniels Midland (ADM) in the early 1990s. The bipolar hero wound up blowing the whistle on the company's price fixing tactics and became the highest-ranked executive to ever turn whistleblower in US history. Whitacre secretly gathered hundreds of hours of video and audio tapes over several years to present to the FBI which became one of the largest price fixing cases in history. In the story Whitacre's good deed dovetails with his own major infractions and struggle with severe bipolar disorder. Soderbergh's new film, starring Matt Damon, Frank Welker, Melanie Lynskey, Scott Bakula, Patton Oswalt, Tony Hale, Thomas F. Wilson, Joel McHale and Eddie Jemison, will hit theaters on October 9th, 2009.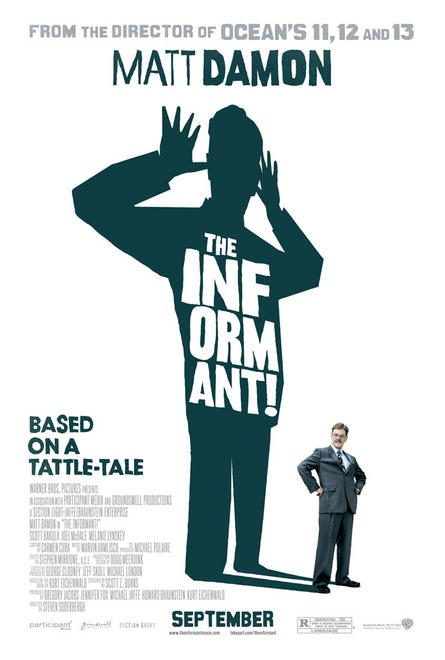 Matt Damon | The Informant posters

If you haven't seen "The Informant!" trailer, check it out now!