Movie News
Steven Spielberg, Peter Jackson and DreamWorks' trilogy 'Tintin'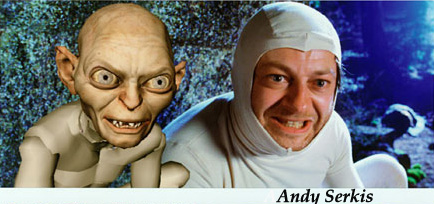 Peter Jackson is set to reteam with his performance-capture muse Andy Serkis for DreamWorks' trilogy 'Tintin'
which is based on Georges Remi's Belgian comic-strip. Steven Spielberg and Jackson will each helm at least one of the three films, though DreamWorks declined comment on the specific lineup.
Serkis, who has collaborated with Jackson on several films by providing the human expression and movements behind such CG characters as Gollum in 'The Lord of the Rings' trilogy and the big ape in 'King Kong' has signed on to star in the films. DreamWorks was mum on which character or characters the actor will play but said it will not be the titular Tintin.
Pics will chronicle the adventures of Tintin, a junior reporter who will follow stories even though he often finds his own life in jeopardy.
Principal photography on the first film is scheduled to begin in September.
Films will be based on three stories from "The Adventures of Tintin" series by Remi, who wrote under the pen name of Herge, and will be produced in full digital 3-D using performance capture technology. Jackson's New Zealand-based WETA Digital will provide the f/x work, which will commence before the September start date.
Serkis was nominated for a Golden Globe last week for his supporting role in the TV series 'Longford'