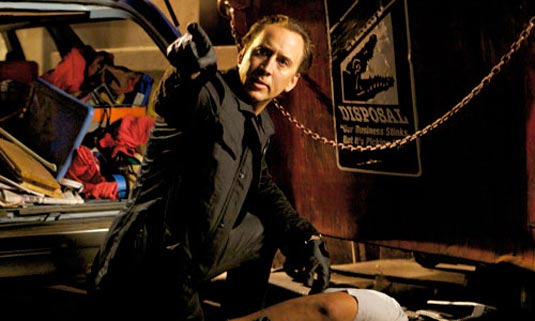 Today a new poster and six photos from Stolen, starring Nicolas Cage, Malin Åkerman, Josh Lucas, and Danny Huston, have been released. Here's the synopsis for the film:
Master thief Will Montgomery is just released from the State penitentiary after serving a 10 year sentence, is contacted by Jonah, his ex comrade in crime, who is holding Will's teenage daughter ransom in a hijacked taxi cab. Jonah will only surrender her when Will reveals the whereabouts of the 20 million dollars he contrived to conceal from their last robbery.
Stolen, formerly known as Medallion, is directed by Simon West ( Lara Croft: Tomb Raider, The Mechanic, The Expendables 2). No release date is set yet but we'll keep you up to date with all the latest developments.