Movie News
Supermodel Bar Paly as Female Lead in PAIN AND GAIN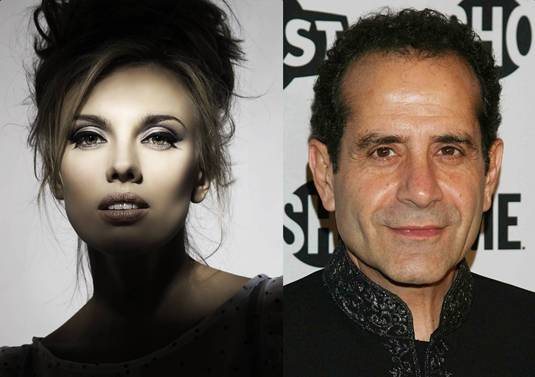 His feelings toward 3D technology have changed as Michael Bay has instead turned his attention toward supermodels.
And as he did last year with Transformers: Dark of the Moon star Rosie Huntington-Whiteley, director has done it again casting a supermodel Bar Paly to play a significant part in his next film, Pain and Gain.
Also joining upcoming 2013, black comedy film written by Christopher Markus and Stephen McFeely is 'Monk' actor Tony Shalhoub.
Pain and Gain is Bay's smallest budgeted film since his first movie, Bad Boys, but has an ensemble cast that include Mark Wahlberg, Dwayne Johnson, Anthony Mackie, Ed Harris and Rob Corddry.
Based on a true story, Pain and Gain follows a group of bodybuilders in Florida get caught up in an extortion ring and a kidnapping scheme that goes terribly wrong
Paly is in final negotiations to play Sabina Petrescu, 'an illegal immigrant and former beauty queen who dreams of becoming the next Marilyn Monroe. Wahlberg's character promises to make her a star, and she, in turn, agrees to do whatever he asks in the service of her new country.'
Shaloub's role in the movie is that of 'Marc Schiller, the target of the kidnapping scheme.'
Paly, who appeared in 2008 USA Network's television miniseries 'The Starter Wife,' will next be seen alongside Charlie Sheen in Roman Coppola's new drama 'A Glimpse Inside the Mind of Charles Swan III.'
Shalhoub, who recently voiced Luigi, a character in Cars 2, will soon be seen in Relativity Media's omnibus comedy Movie 43 scheduled to be released on April 13th, 2012.
Source: Variety