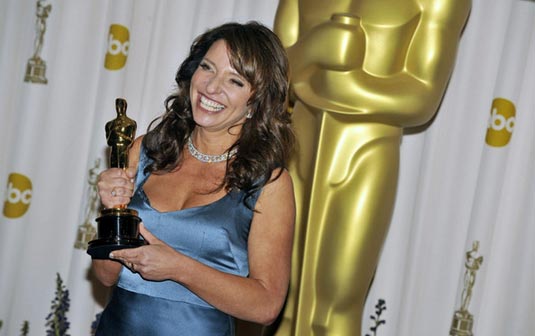 In A Better World, Oscar-winning director, Susanne Bier has some interesting plans for the future. But at this moment, Danish helmer has signed on to direct a remake of Rapt, the French kidnapping thriller inspired by a true story about a corporate chairman who is held for ransom by organized criminals.
The original 2009 movie, directed by Lucas Belvaux, was a successful one. It was nominated for 4 César Awards in 2010, including Best Film, and as you already know we're talking about the French equivalent of an Oscar.
This time, Bier is in charge for directing a remake, and she has almost finished the script with her In a Better World co-writer Anders Thomas Jensen.
Here's a description: "On a morning like any other a powerful business man, Stanislas Graff, is kidnapped outside his luxurious apartment building by a gang of thugs. From there begins a terrifying ordeal that will last for several weeks. Despite being tortured and humiliated Graff resists his captors.
He accepts his fate without complaint. Cut off from the world, receiving only glimpses of information from his captors, Graff fails to understand why nobody is willing to pay the ransom. Outside, his world is falling to pieces as details of his personal life are revealed. All he had managed to keep private; his affairs, his gambling debts, his shady dealings are exposed by the police investigation and media frenzy. Friends and family begin to discover that the real Stanislas Graff may not be the man they thought they knew."
Producer Patrick Milling Smith explained that:
"The underlying story is definitely a high stakes thriller but it's also a very strong character piece. That's why we went after Susanne to re-imagine it with Anders because she was keen to work on a thriller. At the same time she's one of the best when it comes to getting into the nuances of character and making it authentic."
We'll keep an eye on Rapt, as usual, so stay tuned!
[youtube]http://www.youtube.com/watch?v=qP7deUeQ1y8[/youtube]
Rapt original trailer