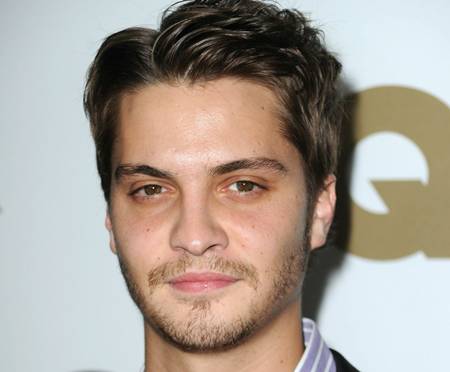 Considered by some as a young Johnny Depp, Luke Grimes has been reportedly tapped for a key role in action sequel Taken 2 as a fresh face to the franchise.
Grimes, who you might know from ABC series Brothers & Sisters or movies such as Assassination of a High School President has closed a deal to play Kim's love interest, who will likely have to help her rescue her parents from the baddie's clutches.
Young thesp will be joining the cast of the original 2008 blockbuster hit that includes stars Liam Neeson, Famke Janssen and Maggie Grace. We previously reported Rade Serbedzija also joined Taken 2 as the vet Albanian villain who kidnaps Bryan Mills (Neeson) and his ex-wife (Janssen).
Luc Besson and Robert Mark Kamen, who co-wrote Taken, reunited to compose Taken 2. Recently attached French helmer Olivier Megaton is directing this one.
20th Century Fox acquired the film for distribution, which was recently given the release date of October 5th, 2012.
Johnny Deep like actor, who made his feature debut in Jonathan Levine's 2006 slasher flick All the Boys Love Mandy Lane recently wrapped charge role of a cowboy named Eli Lankin along John Hawkes and Mary Steenburgen in Foreign exchange drama pilot Outlaw Country.
Grimes also starred alongside Ellen Barkin in Cam Archer's Cannes entry Shit Year. In the black-and-white experimental film features Ellen Barkin as Colleen West, 'a Hollywood actress whose retirement leaves her flustered and in the arms of Luke Grimes, a young actor she falls for.'
Watch the trailer that includes 'a rush of stunning black-and-white 16mm photography by Aaron Platt and a collage of frenzied sound effects, narration and music.' Stay tuned.
[youtube]http://www.youtube.com/watch?v=nBw1PFjKnrs[/youtube]
Shit Year – Trailer 
 Source: Variety