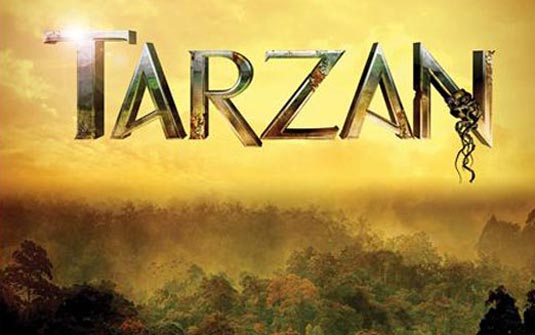 The first teaser poster for Constatin films' motion-capture, computer animated adventure film Tarzan 3D has released online
Based on the classic novel by Edgar Rice Burroughs and adapted by director Reinhard Klooss, Jessica Postigo (The Mortal Instruments), and Yoni Brenner (Ice Age: Dawn of the Dinosaurs), the film will reportedly be about Tarzan and Jane battling back against a mercenary army sent out by the CEO of the company that Tarzan's parents used to own before they died in a plane crash.
The film stars Kellan Lutz (Twilight) as Tarzan, Spencer Locke (Resident Evil: Afterlife) as Jane, Ray Newman, Robert Capron, Mark Deklin, and Trevor St. John.
Tarzan 3D is set for release in 3D cinemas next summer, with a date scheduled for July, 25th, 2013 in Germany and a U.S. release date is still to be decided. [surce: Hey U Guys]
Check out the Trailer just in case you missed it.