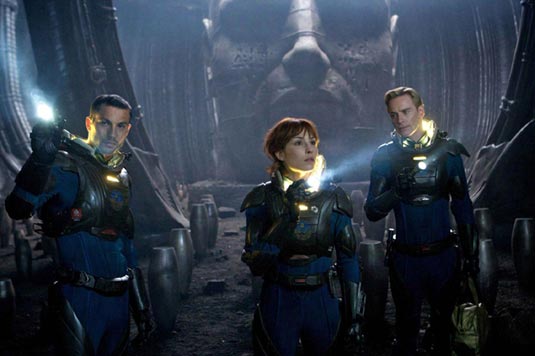 It's all about teasers these days. Today, we have another new teaser video for
Ridley Scott
's upcoming
Prometheus
movie which definitely looks interesting enough for you to check it out. Especially because we have an awesome cast on board and, as you will see, this science fiction epic is full of action! Prometheus is a story of a team of scientists and explorers on a thrilling journey that will test their physical and mental limits and strand them on a distant world.
Noomi Rapace, Michael Fassbender, Charlize Theron, Idris Elba, Sean Harris, Kate Dickie, Logan Marshall-Green
and
Patrick Wilson
will then discover the answers to our most profound questions and to life's ultimate mystery. Prometheus is set to open on June 8th, 2012. Let us know what you think about this teaser and stay tuned for more updates!