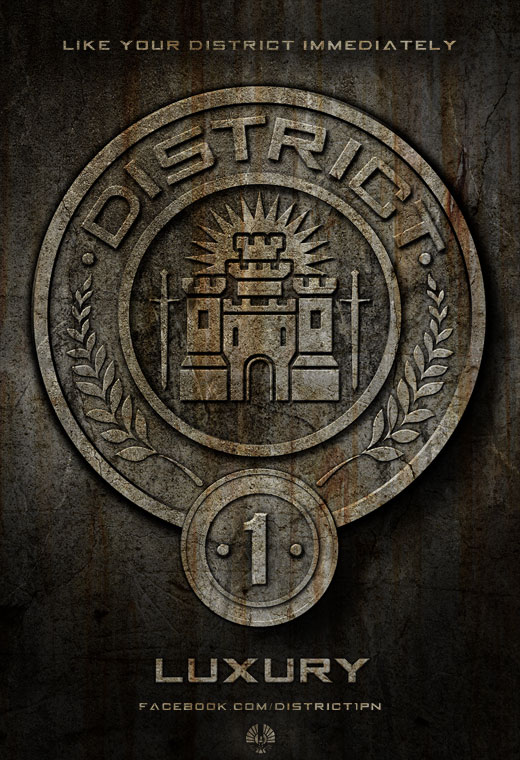 The Hunger Games' viral website thecapitol.pn has unveiled 10 posters, each representing one of the Districts of Panem and what their respective industries are. There are 12 Districts in all, ten are currently up and are viewable below with the other two expected to arrive shortly. The film is both written and directed by Oscar nominated filmmaker Gary Ross, director of Seabiscuit and Pleasantville previously, but also writer of Big, Mr. Baseball, Dave, Lassie, Pleasantville and Seabiscuit. It's adapted from Suzanne Collins' popular series of novels, first published in 2008.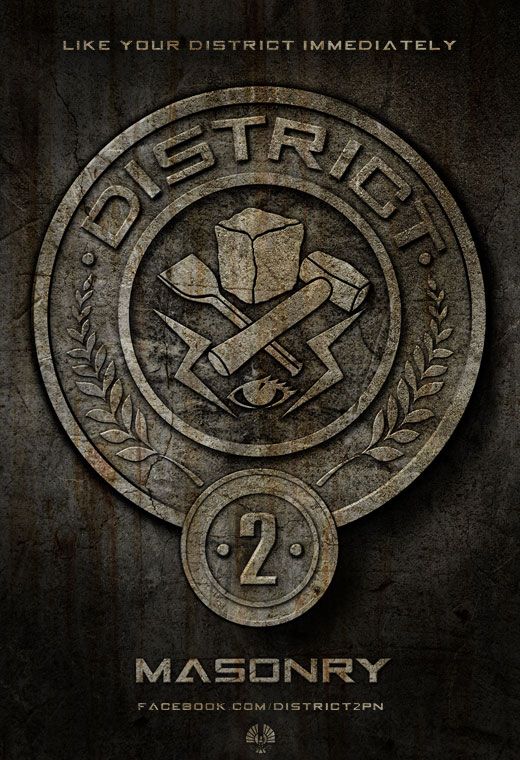 The Hunger Games, District 2

Opening in theaters on March 23, The Hunger Games chronicles a dystopic Capitol which requires its twelve subjugated districts to pay tribute in the form of a teenage boy and girl, forced to participate in the annual "Hunger Games," a fight-to-the-death live televised event. Katniss Everdeen's (Jennifer Lawrence) little sister is chosen in the lottery to participate and Katniss volunteers to take her place. Although persevering through hardship is commonplace for Katniss, she must start making choices that weigh survival against humanity and life against love in order to win the games and return home. The film also stars Josh Hutcherson, Elizabeth Banks, Liam Hemsworth, Woody Harrelson, Stanley Tucci, Isabelle Fuhrman, Amandla Stenberg. Lionsgate will release The Hunger Games on March 23, 2012. Fans of the books: What's your favorite District and why? For those unfamiliar with the books: Is any of this making sense to you?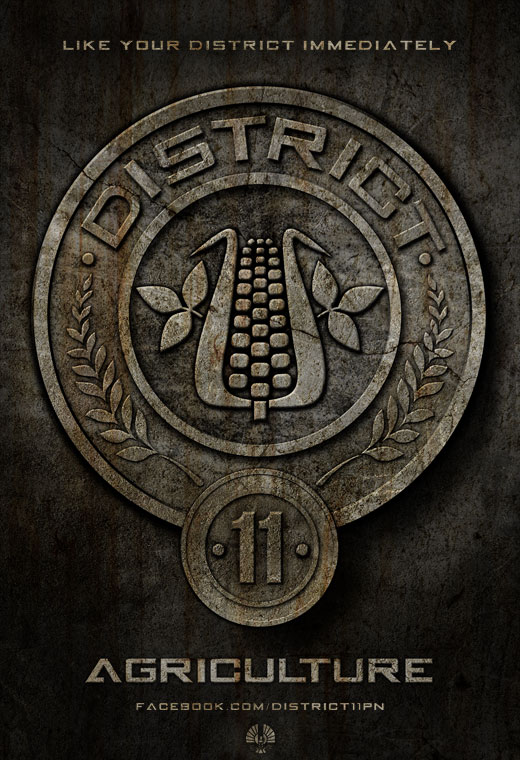 District 11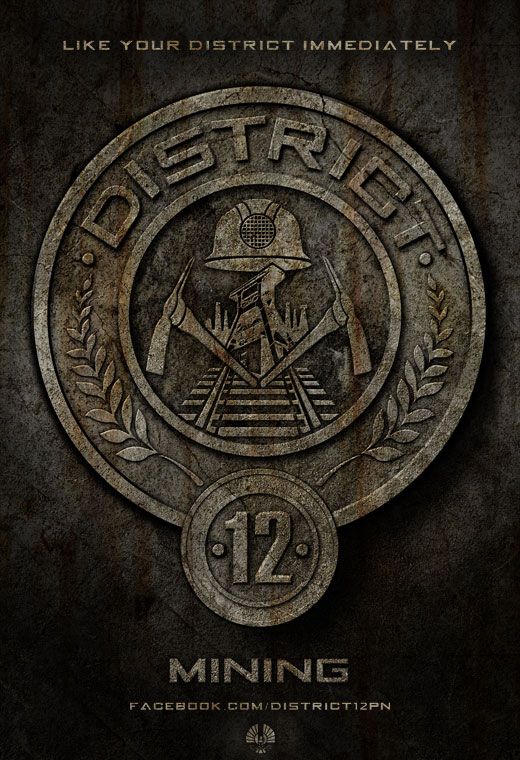 The Hunger Games, District 12