Movie News
Terminator 5 To Feature Entire Original Cast?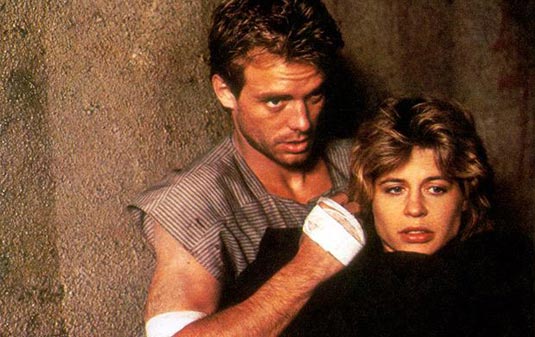 First of all, we know that it's still too early to talk about the Terminator 2012, and second – yes, that's exactly the working title of the Justin Lin's upcoming movie that we already wrote about.
But, at this moment we have Arnold Schwarzenegger on board for this one, and according to the latest reports (or, should I say – rumors?), it looks that some of the original 1984 cast will return as well!
Blame it on the LatinoReview for this one! Apparently, their source says that the "entire original cast" is attached to star.
It's a little bit confusing, indeed. What does this mean? Edward Furlong? Linda Hamilton? Michael Biehn? All of them?
Personally, I have nothing against this, but what about the new Terminator plot then? Prequel? Sequel? Reboot? What a mess!
CGI and motion capture – guess that will be a "must have" but is the story going to be set in a present time, or what?
Here's what their source had to say:
"It involves time travel back to the present day, and – the exciting and mind-bending part of it all – is that it has the "entire original cast" attached to it, not just Arnie… I don't know what "entire original cast" means, but it's safe to assume that at least means Linda Hamilton is coming back to re-establish herself as the face of Sarah Connor. At best, we somehow get Michael Biehn as some sort of old Kyle Reese…"
What do you think? But really?