Movie News
Terry Rossio To Script Pirates of the Caribbean 5
Here's something shocking! Guys from Disney studio have closed a deal with
Terry Rossio
to write the script for
Pirates of the Caribbean 5
!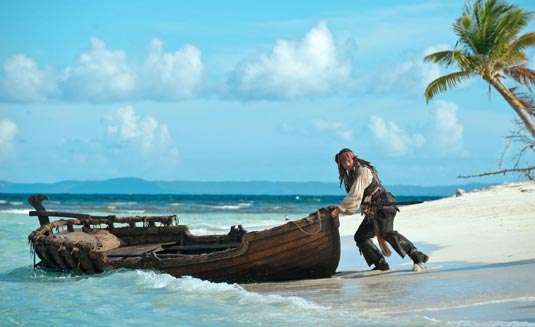 Wow, we're all surprised (not!), Rossio has (by now) co-written all of the Pirates films! Only, this time, he's going to be alone in some new adventure because his writing partner
Ted Elliott
is not in the game (we have no idea why!). Disney are also interested in bringing On Stranger Tides director
Rob Marshall
back, and, according to some reports,
Johnny Depp
"has a deal structure to return for a fifth film that will clearly be drawn up for him to reprise Jack Sparrow, though it's too early to consider him locked." Still, in an interview with EW, Depp said: "…as long as we can put all the puzzle pieces together, I would most definitely consider."
Geoffrey Rush
as Barbossa?
Penelope Cruz
as Angelica? It's too early to talk about that, you'll agree! Everyone is currently in post-production on
Pirates of the Caribbean: On Stranger Tides
, so no contracts will be signed for a few more months. So, all Pirates fans out there, make sure you keep an eye on our reports, and stay tuned!