Movie News
The Avengers Cast Confirmed, Joss Whedon is Directing, Mark Ruffalo is New Hulk
The rumor that's been actual for a while is no longer a rumor.
Joss Whedon
is directing
The Avengers
, now, it's official!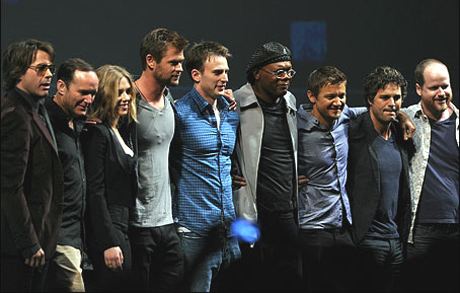 Whedon made the announcement at Comic-Con saying: "It's not an official thing, I think because Marvel couldn't afford a press release. So can we make that an official thing? I'm directing The Avengers!" So, there you go, one mystery finally solved! But that's not all! Marvel Studios president Kevin Feige brought the entire crew of the movie down to San Diego:
Chris Evans
as Captain America,
Samuel L. Jackson
as Nick Fury,
Robert Downey Jr
. as Iron Man,
Scarlett Johansson
as Black Widow,
Clark Gregg
as Coulson,
Chris Hemsworth
as Thor,
Jeremy Renner
as Hawkeye
, and
Mark Ruffalo as Bruce Banner
. Director Whedon definitely looks very excited about the whole project, since we all had a chance to hear: "I'm still writing an outline. I'm still in that stage. I will say the thing I love about it, the thing that made me excited to do it, is how counterintuitive it is. These people shouldn't be in the same room – and that is the very definition of family." Marvel also launched its
Avengers movie page
and revealed the film's official logo.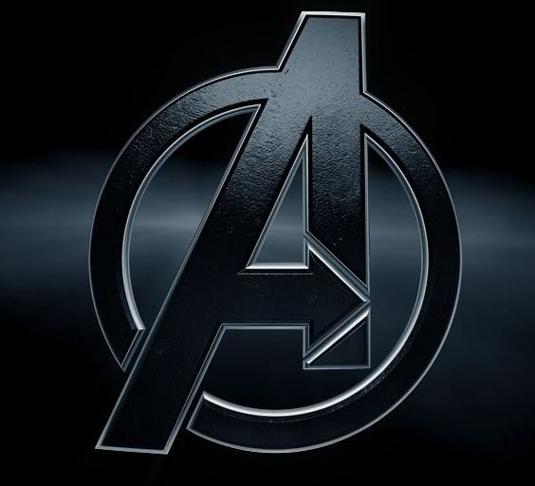 The Avengers Logo
[youtube]http://www.youtube.com/watch?v=Y-nlPoQwTMc&feature[/youtube]
Samuel L. Jackson and Robert Downey Jr. Introduce The Avengers Cast