Movie Trailers
THE AVENGERS Featurette: Scarlett Johansson's Black Widow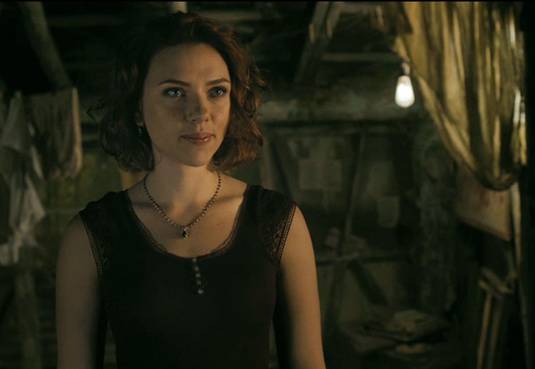 Hey guys, here's an exclusive sneak peek at
The Avengers
superhero film seen from the Black Widow's point of view!
E! Online
has revealed a short featurette focusing on the sexier side of the Marvel superheroes,
Scarlett Johansson
's Natasha Romanoff. This is good… for a male audience at least. When
Mark Ruffalo
's unwilling hero, Dr. Bruce Banner asks what happens if he says no, Natasha promises to 'persuade' him. Oh, very cute indeed. Johansson also says behind the scenes:
I'm such a huge fan of the Black Widow and I love playing this character, and for me, suiting up again was just pretty exciting.
Watch the clip to see more, including and
Chris Hemsworth, Chris Evans
and
Robert Downey Jr
. Just not forget The Avengers is opening in North American 3D, 2D and IMAX theaters on May 4th. [youtube]http://www.youtube.com/watch?v=kwFkoTTaaVs[/youtube]