Movie Photos
The Beaver Trailer, Poster, Synospis Starring Mel Gibson and Jodie Foster
Summit Entertainment has released the first trailer for Jodie Foster-directed upcoming movie titled The Beaver.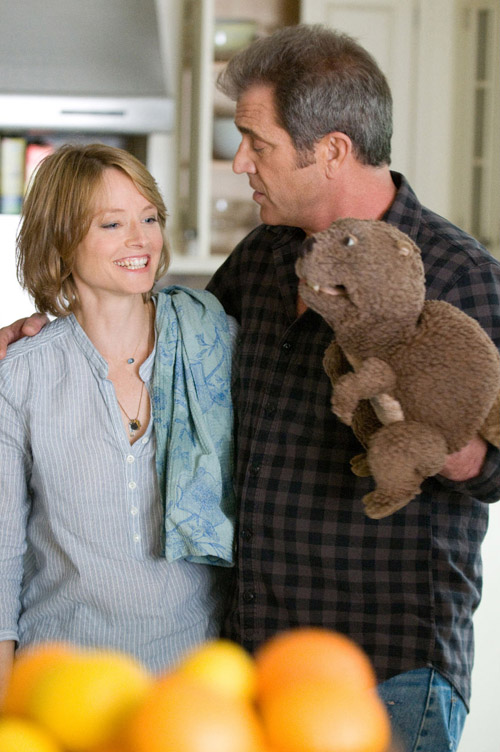 Two-time Academy Award winner Jodie Foster directs and co-stars with two-time Academy Award winner Mel Gibson in The Beaver, an emotional story about a man on a journey to re-discover his family and re-start his life. Check out also first official image, poster and synopsis for the movie which stars Mel Gibson as a man who starts to treat a beaver hand puppet as a living creature after he begins to suffer from depression. Walter Black was once a successful toy executive and family man but no matter what he tries, Walter can't seem to get himself back on track…until a beaver hand puppet enters his life.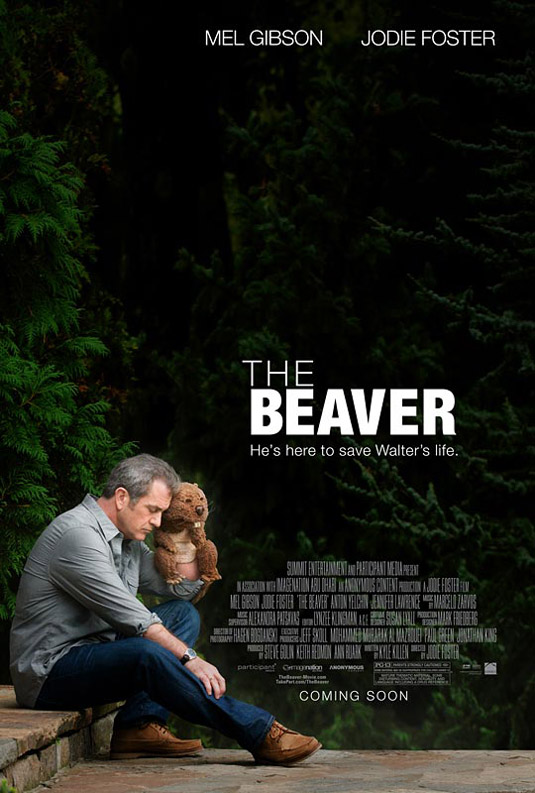 The Beaver Poster Here's The Beaver official synopsis: Walter Black (Mel Gibson) is suffering from extreme depression. As he spends most of his days sleeping or trying different methods of self therapy, his wife Meredith (Jodie Foster) hides behind work and helplessly watches him fall apart. His youngest son Henry (Riley Thomas Stewart) becomes a hermit. His oldest son Porter (Anton Yelchin) writes his classmate's essays for cash and secretly keeps a list of similarities between him and his father to avoid a similar future.Walter's toy company heads toward bankruptcy. Walter soon hits bottom when Meredith kicks him out of the house, and he decides to get drunk and kill himself. The suicide attempt goes awry, and upon waking up, Walter is introduced to "the Beaver" – a beaver puppet he had found in the trash and put on his hand during his drinking binge – who suddenly speaks to him, in a British accent. With the help of the Beaver (a facet of Walter's personality), Walter gets a new lease on life and returns home. Everything begins to work out wonderfully – he reconnects with Henry through a new hobby in woodworking, the Beaver helps him to woo back Meredith, and the Beaver takes over as CEO and revives the toy company. Life seems to be getting better for the Black family until the Beaver takes complete control of Walter's life and he begins to see that his life is no longer his own… The Beaver, which Summit is planning to release the film in spring 2011, also stars Anton Yelchin, Jennifer Lawrence and Riley Thomas Stewart among others.