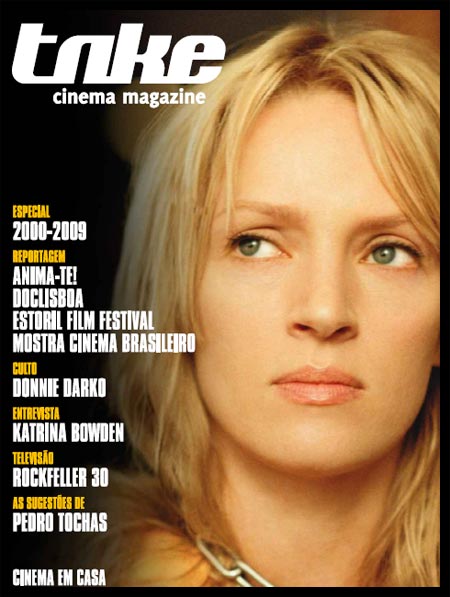 On a very special issue published early this week,
Portuguese Take Cinema Magazine
made a special 37 page article about the last movie decade. Alongside with year-by-year analysis, the magazine collaborators elected Quentin Tarantino's
Kill Bill Vol.1&2
the best movie of the decade. Among other choices,
Philip Seymour Hoffman
was considered the best actor of the 00's,
Scarlett Johansson
the best actress and "
Lost
" the best television show.
TEN BEST MOVIES OF THE DECADE
KILL BILL VOL.1&2, Quentin Tarantino
MULHOLLAND DRIVE, David Lynch
LORD OF THE RINGS Trilogy, Peter Jackson
LOST IN TRANSLATION, Sofia Coppola
MILLION DOLLAR BABY, Clint Eastwood
GRAN TORINO, Clint Eastwood
ETERNAL SUNSHINE OF THE SPOTLESS MIND, Michel Gondry
25TH HOUR, Spike Lee
REQUIEM FOR A DREAM, Darren Aronofsky
THE ROYAL TENENBAUMS, Wes Anderson
Kill Bill Vol. 2 – Trailer
[youtube]http://www.youtube.com/watch?v=NSR7xRGBnOE[/youtube]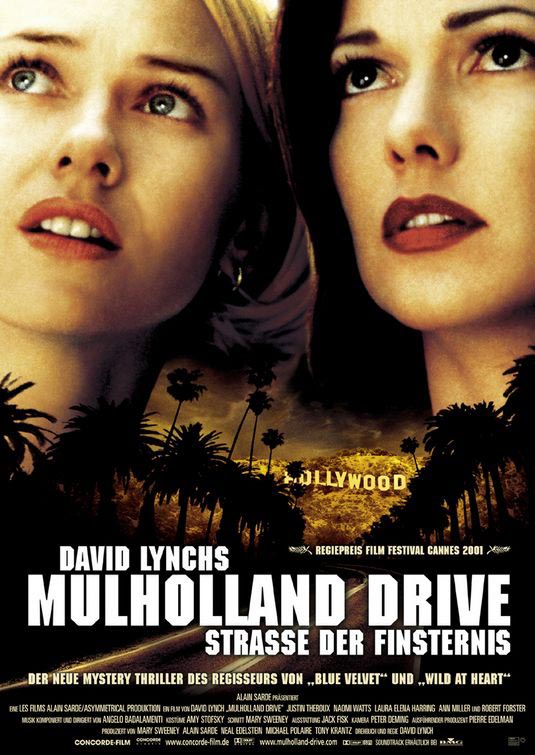 Mulholland Drive Poster
OTHER CATEGORIES
Best Director – QUENTIN TARANTINO
Best Actor – PHILIP SEYMOUR HOFFMAN
Best Actress – SCARLETT JOHANSSON
Best Laugh – The final dance, LITTLE MISS SUNSHINE
Best Duel – BEATRIX KIDDO VS BILL
Best Character – JACK SPARROW
Best Documentary – BOWLING FOR COLUMBINE, Michael Moore
Best Television Series – LOST
Best Portuguese Movie – IN THE DARKNESS OF THE NIGHT, João Canijo
Best Kiss – Spider-Man & Mary Jane Watson, SPIDER-MAN
Top Ten Quotes From Jack Sparrow in POTC2:
[youtube]http://www.youtube.com/watch?v=-K2anvlIJbc[/youtube] In my opinion, also interesting articles about the best films in the past decade:
The best films of the decade  [Roger Ebert's Journal]
The Best (and Worst) Movies of the Decade [Metacritic]
The 100 Best Films of the Decade [Times Online UK]
10 Best Movies of the Decade [EW]
Peter Travers' 10 Best Movies of the Decade [Rolling Stone]
What do you think about Take Cinema Magazine's Best of the Decade list?