Movie Photos
20 New THE BIG WEDDING Photos & Cast Featurette!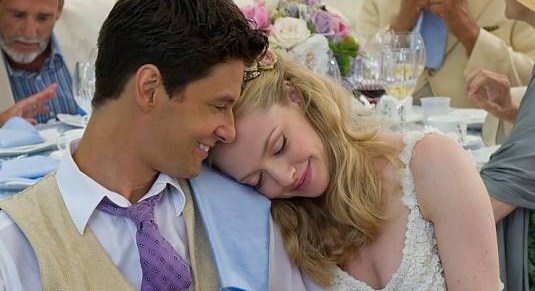 We already shared that great trailer for The Big Wedding movie which opens this month, remember? You also had a chance to check out 10 hi-res images from the whole thing, and now it's time to add 20 more pics to our gallery as well as the latest cast featurette! All that only to remind you that – it's never too late to start acting like a family! [jwplayer mediaid="146506″] Written and directed by Justin Zackham, the movie revolves around a charmingly modern family trying to survive a weekend wedding celebration that has the potential to become a full blown family fiasco.
An all-star cast is led by Robert De Niro, Katherine Heigl, Diane Keaton, Amanda Seyfried, Topher Grace, Susan Sarandon and Robin Williams, and as we previously reported, The Big Wedding is set to hit theaters on April 26th, 2013.
To the amusement of their adult children and friends, long divorced couple Don and Ellie Griffin are once again forced to play the happy couple for the sake of their adopted son's wedding after his ultra conservative biological mother unexpectedly decides to fly halfway across the world to attend. With all of the wedding guests looking on, the Griffins are hilariously forced to confront their past, present and future – and hopefully avoid killing each other in the process.
Click on all these images to take a better look & stay tuned for more updates!