Movie News
THE BOONDOCK SAINTS 3 is Underway? Hooray!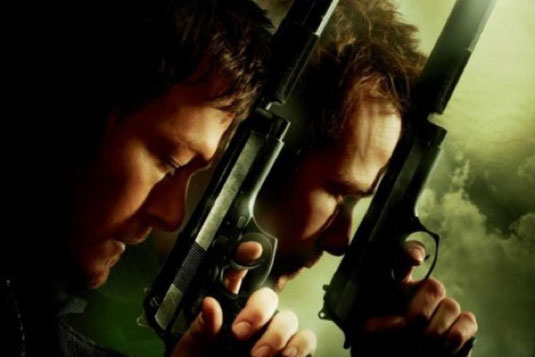 I'm a big fan of The Boondock Saints movies, but it seemed that a lot of other fans have been disappointed by the sequel, though. It took director Troy Duffy ten years to make it, but it's looking like it won't take that long to get a third film off the ground. In case you're wondering how and why a third installment is happening, it's because the second one actually did pretty well with home entertainment sales. The news of Boondock Saints 3 comes from star Norman Reedus, who says it might happen. Here's what he stated in an interview with IFC:
"I'm meeting with Sean [Patrick Flanery] and Troy tonight. I just landed a couple hours ago and tonight I'm going over to Troy's house with Sean. It's definitely in the works. Look for it. It's gonna be crazy."
If these guys want a third movie to happen – I'm sure it will happen, and I will follow it every step on the way in expectance, heheh. Are you excited about the news?