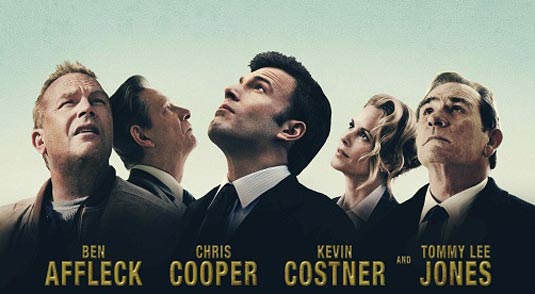 The poster for Ben Affleck's The Company Men is now online.
Living the American dream, three white-collar employees are forced to re-define their lives as men, husbands and fathers following corporate downsizing. Taking a job of building houses for his brother-in-law (Costner) and joining life coaching, Walker learns what it takes to be a true winner while realizing that there is more to life than chasing the bigger, better deal.
Joining Ben Affleck in the cast ensemble are Tommy Lee Jones, Kevin Costner, Chris Cooper, Rosemarie DeWitt, Maria Bello and Craig T. Nelson.
The film, which will screen at the 2010 Sundance Film Festival as part of the Premieres category, is directed and written by Emmy-award winning filmmaker John Wells.
The Weinstein Company will release The Company Men on October 22.