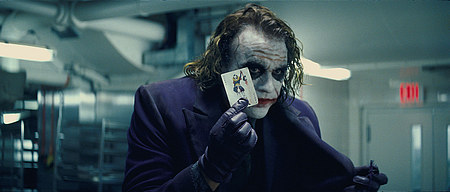 Christopher Nolan's "The Dark Knight" has a running time of more than two and a half hours.
According to the British Board Of Film Classification (BBFC), the Batman Begins sequel is 152 minutes long.
The BBFC has granted the movie a 12A certificate.
The film is the longest in the superhero franchise, with its predecessor carrying a running time of 140 minutes.
Recent lengthy summer blockbusters include "Spider-Man 3" (139 minutes), "Transformers" (144 minutes) and "Pirates Of The Caribbean: At World's End" (168 minutes).
Batman and Joker's fans will really enjoy on July 18th!