Movie News
THE DARK KNIGHT RISES Website Releases Detailed Production Notes Plus New IMAX Poster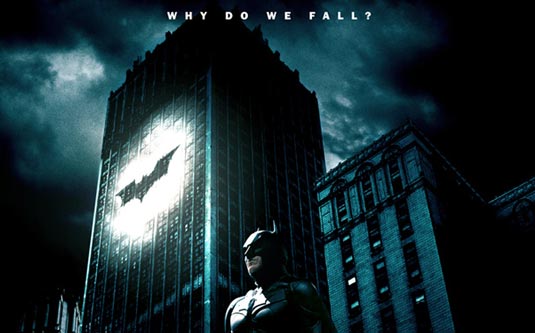 Secrecy has always been of utmost importance for Christopher Nolan and the filmmakers responsible for The Dark Knight Rises, but Warner Bros.studio released on Wednesday detailed production notes on the film's official website.
Under the site's 'About the Film' section, visitors can click on a listing for production notes which prompts them to download the 49-page document. In addition to a short synopsis of the film, the document includes a section "About the Production," which includes short exchanges of dialogue as well as interview materials with principle cast members. The notes also feature profiles of its high-profile castmembers as well as the participants behind the camera.
Although THR has declined to publish the content – as much as anything, to preserve the film's surprises for ourselves, fans can download the production notes at TheDarkKnightRises.com.
The Dark Knight Rises opens in theaters on July 20th, 2012, starring Christian Bale, Morgan Freeman, Anne Hathaway, Tom Hardy, Marion Cotillard, Michael Caine, Joseph Gordon-Levitt, Liam Neeson, Gary Oldman and others.
In the meantime, check the new IMAX poster showing Batman that just appeared on the film's Facebook page:
Update: I came across this Bane Grafitti poster while I was doing this post, so here it is: