Movie News
The Dark Knight Storyman David Goyer On Batman 3 Rumors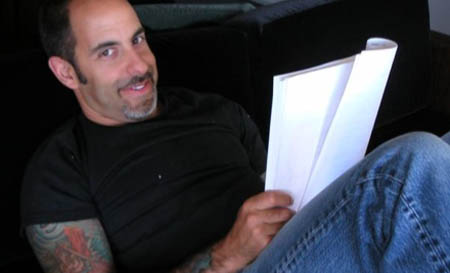 Huge succeess for Christopher Nolan's "The Dark Knight" brought in over $919 million (domestic and worldwide performance) for Warner Brothers, but also brought so much speculations and rumors about the (possible) sequel. So, it's no surprise that everyone is trying to figure out the casting and talking about Batman 3.
We recently wrote about Johnny Depp's reactions on rumors about his potential The Riddler role in also potential upcoming "The Dark Knight" sequel.
"It seems like it'd be a fun gig for a while, yeah," Depp denied.
The same thing is with Philip Seymour Hoffman and role of The Penguin. He said that no one from Warner Brothers has given him a call:
"Some friend of mine told me he read that. First I heard of it"
Or that Angelina Jolie will take the role of Catwoman… OR that Cher is lining up for the same role!?
Finally, somebody has something to say:
"It's All B.S."
said "The Dark Knight" Screenwriter David Goyer.
"Chris and I haven't even talked about it. He quite understandably is taking a long, long vacation and wants to purge himself. We have mused here and there but I mean Chris is pretty much a one movie at a time kind of guy. I wish I could tell you more. There really isn't anything to tell." said Goyer.
"If and when Chris is ready to talk – we'll talk," he promised.
So, this means that, for the present, there is nothing to announce about a third Batman movie from Nolan and company. No villains are set. No casting has been set. Nolan hasn't even officially signed on for the third movie yet. There isn't anything official.
source: MTV News