Movie Posters
First Trailer & Poster For THE DARK PRINCE, Starring Luke Roberts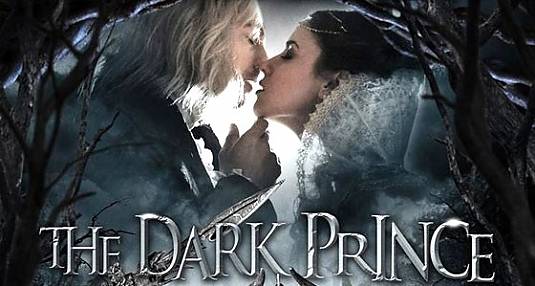 We have a pretty dark (and first) trailer for
The Dark Prince
movie, but you have nothing to worry about – it looks decent enough! Directed by
Pearry Teo
, this fantasy action stars great-looking
Luke Roberts
as the titular character and
Jon Voight
as (take a seat!) Van Helsing! Head inside to check them out & let us know what you think! Teo directed the whole thing from a screenplay he co-wrote with
Nicole Jones
, and at this moment, the only thing we know about the movie is that it will appeal to the legion of
Twilight
fans around the world. Hm, we'll see about that… (watch the trailer
here
). With one exception – this Dracula is a young, good-looking hero who is betrayed by those closest to him and exacts his revenge on a grand scale.
In his search for the Lightbringer, Dracula crosses paths with a beautiful crusader named Alina who bears a remarkable resemblance to his murdered bride. One look at her and Dracula is immediately smitten. Could Alina be the reincarnation of his long-dead love? Dracula has Alina kidnapped and brought to his castle where the Beast must now try to win his Beauty's heart. But time is running out for Dracula to convince Alina of her true feelings. Her companions – the renowned vampire hunter Van Helsing, the handsome lovestruck thieflucien, her feisty younger sister Esme, and Andros, a vampire slayer from the frozen north – are determined to rescue Alina and kill Dracula in the process…
Beside Roberts and Voight,
The Dark Prince
cast also includes
Kelly Wenham
,
Ben Robson
,
Holly Earl
,
Stephen Hogan
and
Richard Ashton
. Still nothing about the official release date, but you're free to let us know what you think about the whole thing!