Movie Photos
The Day The Earth Stood Still 5 Minutes Trailer, New Movie Stills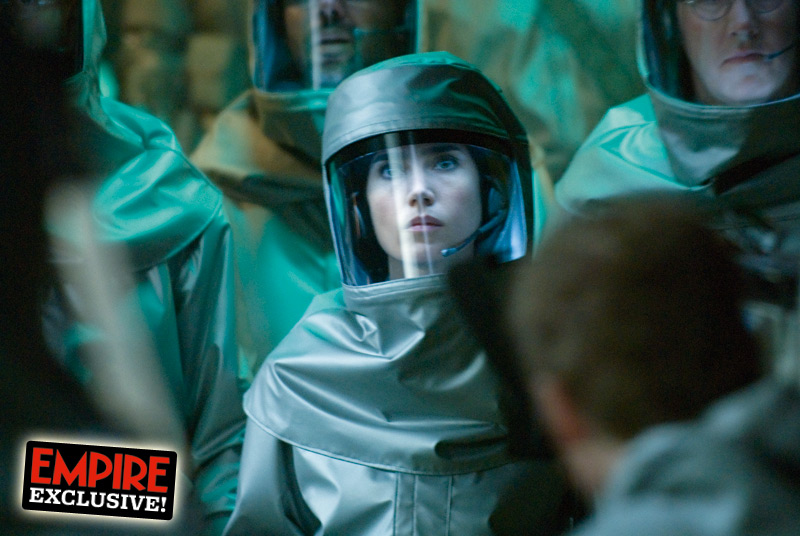 An 5 minute trailer for
Scott Derrickson
's upcoming "
The Day The Earth Stood Still
" remake is online (again). The trailer shows
Keanu Reeves
' escape from captivity and a clear image of Gort.
Take a look also at the new stills from the movie.
EmpireOnline
had an interview with Keanu Reeves: "
One of the last lines in the film is from Jennifer Connelly," says Reeves. "She says, 'This is our moment.' It's interesting because it's a two-headed snake. It could mean, 'This is our moment to begin again,' or, 'This is our moment to begin the end.' It's wonderful; it's alive and it resonates, and I was hoping in a mainstream Hollywood movie (that) this film could really provoke interesting conversations as well as be entertaining
" –
full story
"The Day the Earth Stood Still" is 20th Century Fox's contemporary reinvention of its 1951 classic. Keanu Reeves portrays Klaatu, an alien whose arrival on our planet triggers a global upheaval. As governments and scientists race to unravel the mystery behind the visitor's appearance, a woman (Jennifer Connelly) and her young stepson get caught up in his mission – and come to understand the ramifications of his being a self-described "friend to the Earth." The film also stars
Kathy Bates, Jaden Smith, Jon Hamm
and
Kyle Chandler
. "The Day the Earth Stood Still" is scheduled to hit theaters on December 12th 2008.