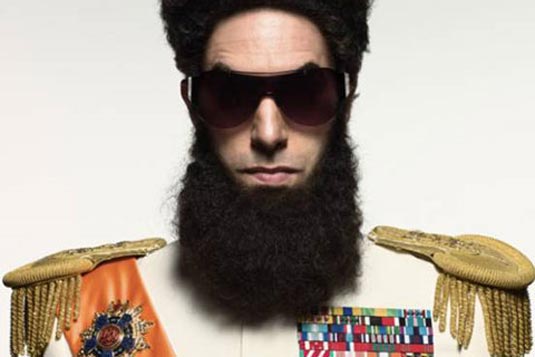 We have another TV spot for
The Dictator
movie, which will debut on NBC, February 5th, 2012 during Super Bowl XLVI.
Larry Charles
directed political comedy is definitely worth our full attention so I recommend you to check out the rest of this report. As you already know, The Dictator is inspired by the best selling novel
Zabibah and The King
by Saddam Hussein and tells the heroic story of a dictator who risked his life to ensure that democracy would never come to the country he so lovingly oppressed. Movie stars
Sacha Baron Cohen, Anna Faris, Ben Kingsley, Megan Fox, John C. Reilly
and
J.B. Smoove
and is set to open on May 16th, 2012.