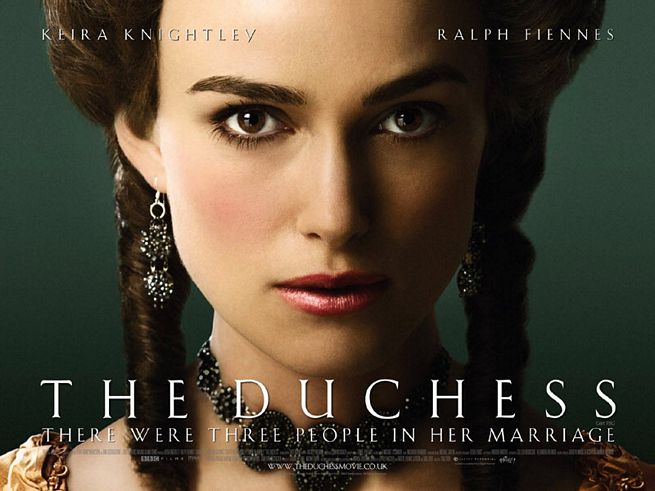 One of the mentioned films to premiere at The 65th Venice International Film Festival is Saul Dibb's "The Duchess". Check out the poster for the movie below.
"The Duchess" is the story of an extraordinary woman who rose to fame by staying true to her passions in a world of protocol, gossip and social rules – and paid the price.
Academy Award nominee Keira Knightley and Academy Award winner Ralph Fiennes head an international cast that also includes Dominic Cooper as the abolitionist Charles Grey, the Duchess's favorite lover, Haley Atwell as the Duchess's alluring best friend and rival, Lady Elizabeth "Bess" Spencer; and Charlotte Rampling as the Duchess's mother, the Lady Spencer.