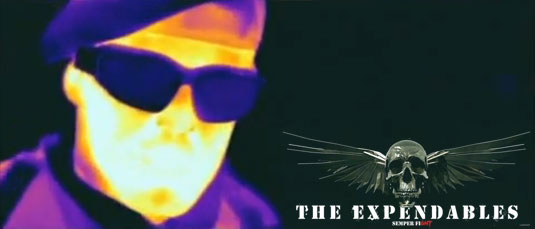 Here is the first three minute promo trailer for "The Expendables" featuring lots of great action scenes.
After years of coruption, murder of american hostages and betrayal of foreign policies, The US with the help of other Nations secretly put together a squad of its most trained millitary personal to finaly over throw the dictator who has caused devastation in South America for over 20 years.
The team sets out on its mission to complete the assasination but with little help from the nations as they try to keep the mission secret. After they realize that there will be no outside help they rely on their own sources to fight not only the dictator's army but also the Governments that set them up.
"The Expendables" is both written and directed by Sylvester Stallone (Paradise Alley, Rocky 2, Rocky 3, Rocky 4). Stars Sylvester Stallone , Jason Statham, Jet Li, Dolph Lundgren, Eric Roberts, Randy Couture, Steve Austin, David Zayas, Giselle Itié, Terry Crews and Mickey Rourke.
The Expendables opens to theaters August 20th, 2010.
Trailer looks good and interesting, what do you guys think?
[Promo trailer removed – studios request]