Movie Photos
The First Ever Official Look at CHERNOBYL DIARIES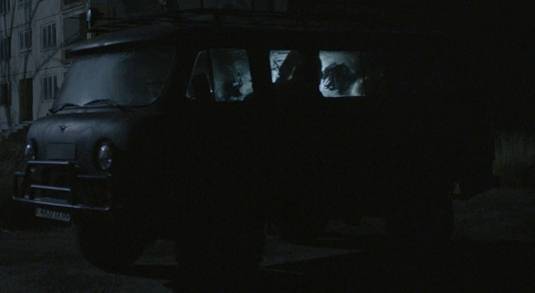 Alcon Entertainment will distribute the
Oren Peli
's horror thriller
Chernobyl Diaries
on Memorial Day weekend. In anticipation of its trailer debut tomorrow they've shared the first photo from the flick. Paranormal Activity creator Peli wrote and is producing the movie, about a group of friends who vacation in Europe and find themselves stranded in the abandoned city of Prypiat, where the workers of the Chernobyl nuclear reactor once lived. As the sun sets on this radioactive ghost town, inhuman cries cut through the night air. They find they are not alone.
Brad Parker
makes his directorial debut with the movie starring
Jonathan Sadowski, Devin Kelley, Jesse McCartney, Olivia Taylor Dudley, Nathan Phillips, Ingrid Bolso Berdal
and
Dimitri Diatchenko
. Alcon's representatives said in the statement:
Alcon is thrilled to have acquired this unique, thoughtful and very frightening film.The content is all the more terrifying given that it's based on reality.
Check out the image and stay tuned tomorrow.