Movie Trailers
New THE FOLLOWING Promo Video Looks At Kevin Bacon And James Purefoy's Characters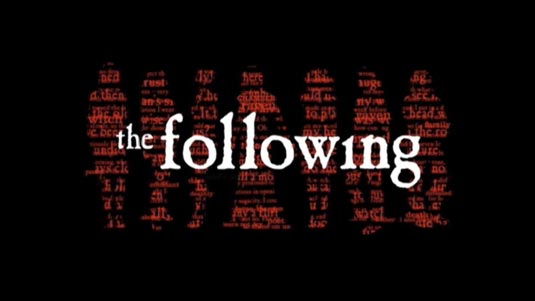 Among the few shows that I can't wait to start watching this winter, there's certainly Kevin Williamson's suspenseful-looking Fox thriller, The Following. Fox has shrewdly been sharing promotional content for the drama over the last couple of months, and among the more recent videos is one that talks about the intentions of serial killer Joe Carroll, portrayed by James Purefoy, and Kevin Bacon's character, FBI Agent Ryan Hardy. The video below features clips from the drama, some of which should be familiar if you've seen the previously released trailers and previews, but it also includes talk of Kevin Williamson as well as Bacon and Purefoy as they talk about the series. The Following stars Kevin Bacon as an FBI agent who's brought out of retirement to pursue convicted serial killer Joe Carroll. In addition to escaping, Carroll's also been developing a group of devoted 'followers', which would explain the series' title.
"He has created a web of serial kills, and he has a big, big plan that only he knows," Purefoy says of his character, Joe Carroll. "I've never seen a show like this on primetime. It gets under your skin in a deep and disturbing way." "It is a f—in' scary show," Kevin Bacon says.
It sounds eery and intriguing, especially the comments about Hardy and Carroll. I must admit, the concept of 'damaged goods' person is appealing to me, especially when they are given the chance for redemption. As for Carroll, the thought of him helping people 'tap into their inner serial killer' is truly disturbing, but it could make for some really exciting television from a drama perspective. There are certainly places to go with a character like that, though I sometimes wonder if we really need so much psycho-ish series in addition to real life… The Following premieres Monday, January 21st, 2013 on Fox.