Movie News
The Girl With The Dragon Tatoo: Rooney Mara Posed as Salander
To set up for the role of
Lisbeth Salander
in
The Girl with the Dragon Tatoo,
actress
Rooney Mara
(shown here on site in Stockholm) had her eyebrows blanched, her hairstyle chopped, and her lip, brow, nose, and nipple pierced to look like a S&M mix of Seventies punk and Eighties goth – all in one "very intense." Looking at the photos, it's easy to see why
David
Fincher
had expressed interest last summer in South African rapper
Yo-Landi
of the band Die Antwoord about the role. Mara's look is very much updated by
Vi$$er
's style. Lisbeth Salander, the title character of "The Girl With the Dragon Tattoo" an bisexual, computer hacker with multiple piercings and a unique tattoo on her back—is the complicated idol of Stieg Larsson's "Millennium" series, a trio of novels that have sold more than 50 million copies worldwide.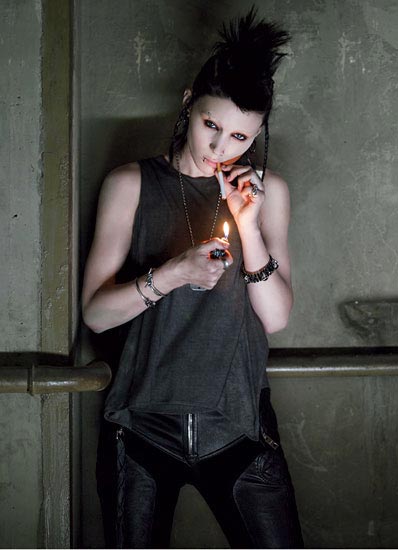 Fincher's Lisbeth Salander, as channeled by Mara, is a brilliant but childish avenging angel with an understanding and an appreciation of aggression. By nature, she's a lot like her creator, David Fincher. In September, days after
The Social Network
's release, Fincher and his girlfriend,
Ceán Chaffin
, who produces his films, run away from L.A. for Stockholm and began work on "The Girl with the Dragon Tattoo." The role of Lisbeth Salander, portrayed amazingly by
Noomi Rapace
in the original films, fell to Rooney Mara (younger sister of
Kate Mara
who has been in films like
Shooter
and
127 Hours
), who had a small role in The Social Network but is most likely known for getting the
Heather Langenkamp
role of
Nancy
in the remake of
A Nightmare on Elm Street
. Seeing the images has helped to quell fears over a remake on the great films and books. The Girl With The Dragon Tattoo comes out December 26, 2011.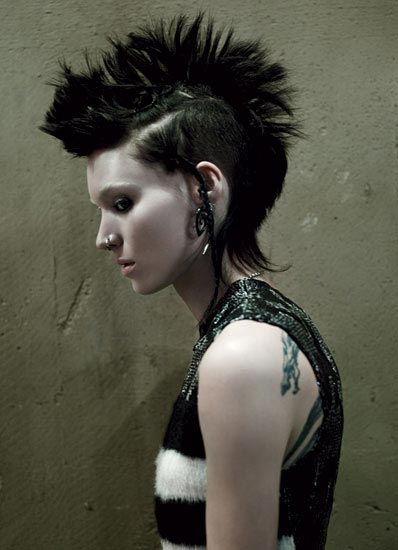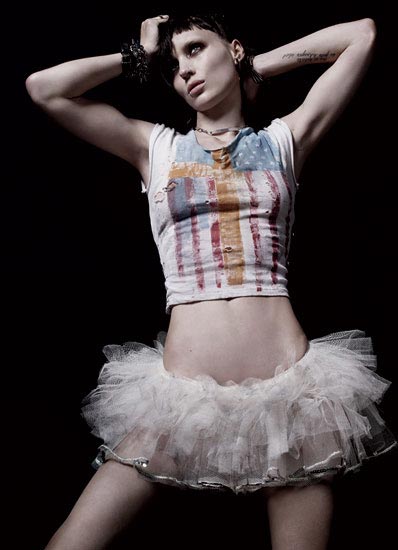 Rooney Mara