Movie News
The Girl With The Dragon Tattoo Release Date, Five Actresses are Competing for Lisbeth Salander Role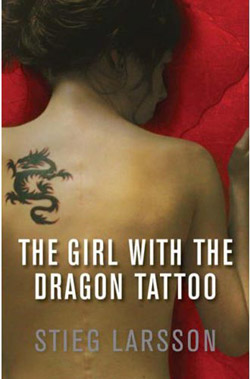 Ok, this is something that we're all waiting for, so it's nice that we finally have something very interesting to share with you, guys! We already know that
David Fincher
will be in charge for directing
The Girl With the Dragon Tattoo remake
, or, if you prefer, the U.S. version of the hit 2009 Swedish film based on the award-winning crime novel by
Stieg Larsson
. But today, Sony chief
Amy Pascal
has come forward with a few details about the whole thing, so don't miss this update… The biggest question still is who will have an honor to portray the lead role, Lisbeth Salander? Unfortunately, no official answer on that at this moment, except those
previously mentioned rumors
and some new, unofficial too. Five unknown actresses are in the running to play Salander. Fincher, screen tested the five finalists this week and they are Australian actresses
Emily Browning, Sophie Lowe
and
Sarah Snook
, American
Rooney Mara
and an unnamed French actress. Browning is the most experienced so far, having appeared in
Lemony Snicket
film and the upcoming
Sucker Punch
and Mara worked with Fincher in
The Social Network
. More established actresses, including
Twilight
lead
Kristen Stewart
and Oscar-nominated
Carey Mulligan
have expressed an interest in starring in the films. On the other hand,
we reported that Daniel Craig
has been cast as journalist Mikael Blomkvist but nothing is official yet. But, things are moving forward, and guys from Sony are definitely hoping that this project will turn out to be something huge. That's why it's no surprise Pascal said: "We're doing the book. That's why we hired David Fincher. We're going to really do this, in all their glory. Otherwise why do it? They're very R-rated movies. It's the shock of what's really going on underneath the surface of society. If you don't actually make good on that, you haven't told the story. I'm going to try to get these movies out as fast as possible. But, you know, we'll have the first one next Christmas. And hopefully, the next two as quick as I can get them. We're trying to figure that out now." Now, the only thing we can do is wait and see how Fincher will handle this kind of story. If everything goes well, we can expect to see him on-board for all of them. And as we learned
we can expect The Girl With the Dragon Tattoo on December 21, 2011!
We'll keep an eye on their work, stay tuned!