Movie News
THE GREAT WALL to Be Directed by Ed Zwick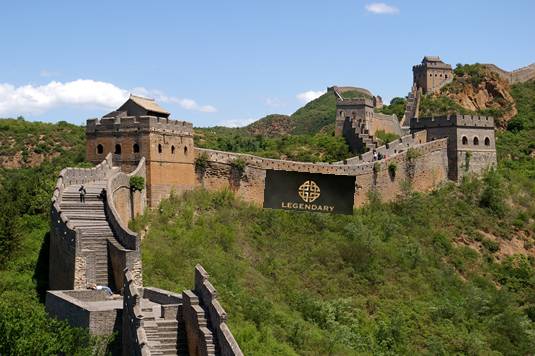 Edward Zwick who has earned a reputation as a throwback to an earlier era, will next give The Great Wall of China for Legendary East, the first film from the Hong Kong-based company founded by Legendary's Thomas Tull.
Zwick' will also co-write the screenplay with his longtime partner Marshall Herskovitz, which 'reveals the legend behind a great mystery of our age: why this magnificent structure came to be.' The script is based on a story originally imagined by Tull and World War Z novel author Max Brooks.
In a press release from Legendary East, Zwick and Herskovitz had to say about it:
Legendary East has given us the chance to do what we most love — to create an adventure on a grand scale.
Jon Jashni, the COO of Legendary, added:
The Great Wall exemplifies the type of globally-appealing, commercial movie we intend to have Legendary East become known for.
Originally built to protect the northern borders of the Chinese Empire in the 5th century BC, it has since been modified, demolished and rebuilt several times between the earliest structure and the 16th century. The majority of construction occurred during the Ming Dynasty. It is expected that it will tell the story of how the many miles of different chunks of the wall came to be across several generations in northern China. Something likes a grand civil war film Glory (Zwick), but set in China.
Among Zwick and Herskovitz productions are Traffic, The Last Samurai, Blood Diamond, and I Am Sam. Zwick most recently directed Love and Other Drugs and Defiance.
Stay tuned and check out trailer for The Last Samurai starring Tom Cruise and Ken Watanabe.
[youtube]http://www.youtube.com/watch?v=wdIR4WtSz94[/youtube]
The Last Samurai – Trailer