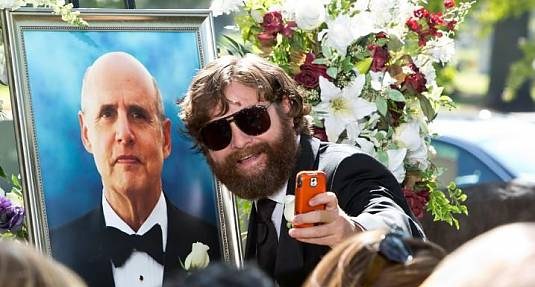 Earlier today we shared a pretty cool behind-the-scenes featurette for The Hangover Part III, hope you enjoyed? Good, 'cause now we have a brand new red band trailer to add to our little Hangover base, and yes, we definitely recommend you to give these weirdos another try… As you're about to see, the first half of this video is sort-of a recap of the events from the first two films, and then (just as promised) – the end (read: new footage). Head inside to take another look at Bradley Cooper, Zach Galifianakis, Justin Bartha, Ed Helms and Ken Jeong. [jwplayer mediaid="151623″] In case you forgot:
This time, there's no wedding. No bachelor party. What could go wrong, right? But when the Wolfpack hits the road, all bets are off.
Directed by Todd Phillips, The Hangover Part III is the third and final film in The Hangover film series, and is set to hit theaters on May 24th, 2013. Let us know what you think & stay tuned for even more!