Movie Posters
New Clip & Poster For THE HEAT, Starring Sandra Bullock & Melissa McCarthy!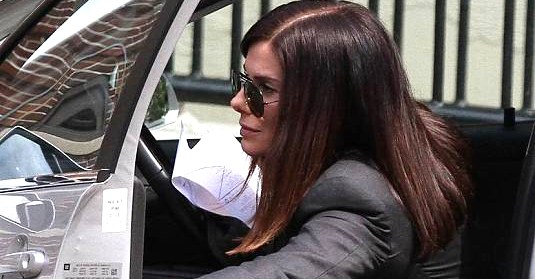 Good cop – bad cop, that's what we have for you today! A brand new clip from Paul Feig's upcoming comedy The Heat has arrived, but we have a completely new poster for the whole thing as well! Check it out in the rest of this report, we think that Sandra Bullock and Melissa McCarthy definitely deserve your full attention…
You already had a chance to watch a red band trailer, an international trailer and the very first clip from The Heat, so you probably know what this movie is all about, right? On one side we have Sandra Bullock as uptight and straight-laced FBI Special Agent Sarah Ashburn and on the other side – we have Melissa McCarthy as detective Shannon Mullins. Sarah is a methodical investigator with a reputation for excellence and hyper-arrogance, Shannon is foul-mouthed, she has a very short fuse and uses her gut instinct and street smarts to catch the most elusive criminals. [jwplayer mediaid="146673″] Now, they must work together and take down a Russian mobster. That should be fun! Beside Bullock and McCarthy, the rest of The Heat cast includes Demián Bichir, Marlon Wayans and Michael Rapaport, and the movie is set to hit theaters on June 28th, 2013. Click on the poster to take a better look at this weird duo & stay tuned for more!