Movie News
THE HOBBIT: AN UNEXPECTED JOURNEY Crosses One Billion Dollars And Still Climbing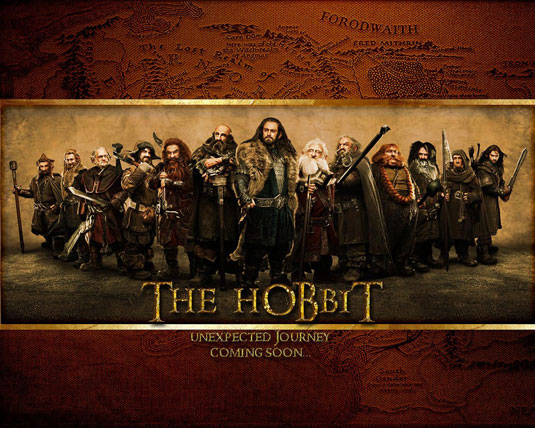 The Hobbit: An Unexpected Journey has officially surpassed the billion dollar milestone at the worldwide box office. To date, the blockbuster has earned $301.4 million domestically. With its recent release in China, where it has grossed $37.3 million in 10 days, the film has earned a staggering estimated $700 million internationally, for a global total of $1 billion to date.
Becoming only the 15th film in history to exceed one billion dollars worldwide, The Hobbit: An Unexpected Journey recently earned three Oscar nominations, for Best Production Design, Best Makeup and Hairstyling, and Best Visual Effects.
From Academy Award-winning filmmaker Peter Jackson, The Hobbit: An Unexpected Journey is the first of a trilogy of films adapting the enduringly popular masterpiece The Hobbit, by J.R.R. Tolkien. The three films tell a continuous story set in Middle-earth 60 years before The Lord of the Rings, which Jackson and his filmmaking team brought to the big screen in the blockbuster trilogy that culminated with the Oscar-winning The Lord of the Rings: The Return of the King.
The second film in The Hobbit trilogy, The Hobbit: The Desolation of Smaug, will be released on December 13th, 2013 and the final chapter, The Hobbit: There and Back Again, has been pushed to the new date – December 17th, 2014.
The film stars Ian McKellen, Martin Freeman, Richard Armitage, James Nesbitt, Ken Stott, Sylvester McCoy, Barry Humphries, Cate Blanchett, Ian Holm, Christopher Lee, Hugo Weaving, Elijah Wood and Andy Serkis.