Movie Posters
THE HOST Featurette & Character Poster: Jake Abel As Ian O' Shea!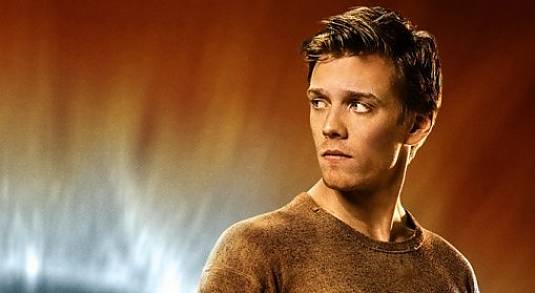 Hey guys, it's time for The Host update – all eyes on Jake Abel! You already had a chance to hear what Saoirse Ronan and Max Irons think about their roles, but now we're here to share another featurette and character poster for the movie which is set to open next month. Check out Abel's interview in the rest of this report, and hear what he has to say about his rebellious Ian O'Shea!
Written and directed by Andrew Niccol, this suspense thriller follows a body-snatching alien who takes possession of a girl named Melanie. But, when she refuses to surrender her mind – they both decide to set off and find Melanie's loved ones… [jwplayer mediaid="135911″] Jake Abel stars as Ian O'Shea, one of the rebel humans who believes that Wanderer is an innocent girl who does not deserve to be punished simply because she inhabits Melanie's body. He eventually falls in love with her. Or, as Abel explained:
The group I'm a part of is what we believe to be the last pocket of human resistance. They are living in the mountains and surviving, barely, day to day. When this stranger enters, I think she's got to go. But the more I get to know her, the more I see she's more human than humans are – her generosity, her care, her kindness.
Beside Abel, The Host cast also includes Saoirse Ronan, Max Irons, Diane Kruger, William Hurt and Frances Fisher, and as we said – the movie opens on March 29th, 2013. Stay tuned for more!