Movie Photos
Watch: Trailer For THE HOT FLASHES Starring Brooke Shields & Daryl Hannah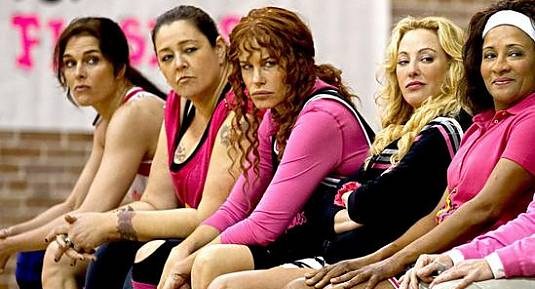 Meet an unlikely basketball team of unappreciated middle-aged Texas women! We have a brand new trailer for
Susan Seidelman
's upcoming comedy
The Hot Flashes
, and we definitely recommend you to check it out in the rest of this report. We also have some new pics from the whole thing, so I'm pretty sure you're going to enjoy! Take a look…
In case you're not so familiar with this pic, I will first inform you that Seidelman directed the movie from a script written by
Brad Hennig
, which revolves around a former high school champs (now middle-aged Texas women) who challenge the current high school girls' state champs to raise money for breast cancer prevention.
Sparks fly as the women go to comic extremes to prove themselves on and off the court, become a national media sensation, and gain a new lease on life.
Some say the movie is a must-see summer flick for adults, and we have nothing against that description. After all, the cast looks pretty cool:
Brooke Shields
,
Daryl Hannah
,
Virginia Madsen
,
Camryn Manheim
,
Wanda Sykes
,
Eric Roberts
,
Mark Povinelli
,
Charlotte Graham
and
Jessica Rothenberg
all star in it. Let us know what you think about the video, and remember –
The Hot Flashes
is set to hit limited theaters on July 12th, 2013.