Movie News
THE HUNGER GAMES: CATCHING FIRE Still Waits for an Actor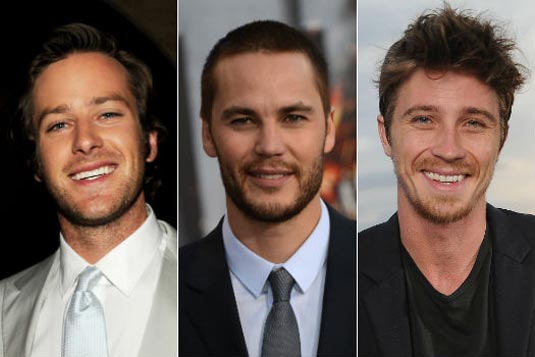 The hunt continues for an actor to play former tribute Finnick Odair in The Hunger Games: Catching Fire.
We recently reported that, after Robert Pattinson's dismissal of rumors linking him with the key supporting role, actors Armie Hammer (Mirror Mirror), Taylor Kitsch (John Carter, Battleship) and Garrett Hedlund (Tron: Legacy) were all in the running.
Now one of those actors can be scratched off the shortlist – Kitsch emailed the Los Angeles Times' 24 Frames blog to inform them, "Not going to happen." He gave no reason as to why, but we're guessing he doesn't want to make another bad move, since it is certainly not an easy time for him, being the star of the year's two biggest bombs so far.
Stay tuned for updates!