Movie News
THE LONE RANGER: William Fichtner Replaces Dwight Yoakam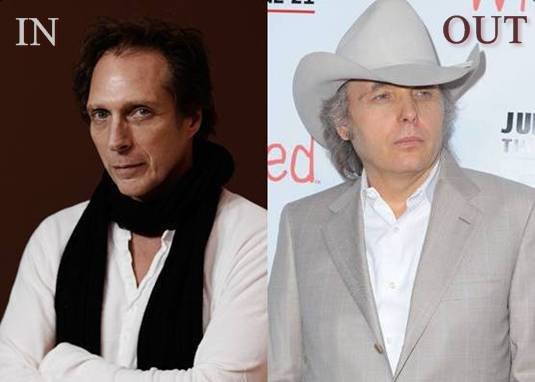 Big-budgeted iteration of The Lone Ranger lost a big piece of the puzzle a couple of days ago when it was announced that Dwight Yoakam has pulled out of the project due to scheduling conflicts. But with production starting in the very near future it has been found instantly in the name of the character actor extraordinaire, William Fitchner.
Johnny Depp (Lone Ranger), Armie Hammer (Tonto), as well as Helena Bonham Carter, Ruth Wilson, James Badge Dale, Barry Pepper, Tom Wilkinson and James Frain are still up for all the western fun set for July 3rd, 2013 release.
Fitchner will be taking really meaty role as the villain Barthalamo 'Butch' Cavendish, leader of the 'Hole in the Wall Gang' with The Lone Ranger and Tonto set to stop them.
The actor will make his directing debut with the indie Coldbrook after wrapping Lone Ranger.
Here's a few words about the history of the iconic series: the first of 2,956 episodes of The Lone Ranger premiered on radio January 30th, 1933 on WXYZ radio in Detroit, Michigan and later on the Mutual Broadcasting System radio network and then on NBC's Blue Network, which became ABC, which broadcast the show's last new episode on September 3rd, 1954).
A fiery horse with the speed of light, a cloud of dust, and a hearty 'Hi-yo, Silver, away!' as the horse galloped toward the setting sun – The Lone Ranger!