Movie Trailers
THE MAN WHO SAVED THE WORLD Promo Trailer Starring Kevin Costner, Robert De Niro, and Matt Damon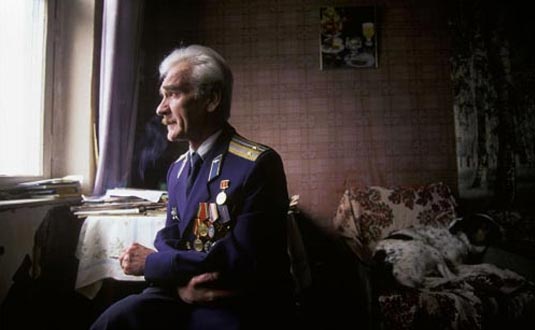 Kevin Costner, Robert De Niro, Matt Damon
, and the late
Walter Cronkite
team up on the big screen for one of the most remarkable stories ever told. Many people believe that the Cuban Missile Crisis is the closest the Cold War ever came to mutually assured destruction of the globe, but in fact, there was an incident in 1983 which drove much closer to the brink of a nuclear apocalypse. The film, which has been in development for seven years, is now set for completion. From the producers at Statement Film:
The fateful events of September 23rd, 1983, during one of the most frozen periods of the Cold War, sets the stage for the film "THE MAN WHO SAVED THE WORLD." We follow 44-year old Lt. Col. Stanislav Petrov reporting for his shift at Serphukov 15, the Soviet Nuclear Command Center. A report of 5 nuclear missiles headed towards Moscow from the United States is confirmed and escalated to the Kremlin by Stanislav. They order him to launch a counter-attack. In that moment, the fate of all mankind rests in his hands. The incident, his decision, and the aftermath are depicted with heart pounding suspense. We meet Stanislav Petrov today, now aged 69 surrounded by empty vodka bottles and dust in his tiny flat not far from Moscow. With Galina, his translator, he travels to the United States to be recognized for his heroic actions. In the US, he begins a personal journey towards reconciliation and redemption that.
THE MAN WHO SAVED THE WORLD ( 2013 ) is directed by
Peter Anthony
and presented by executive producers Christian Ditlev Bruun, Mark Romeo, and Jakob Staberg as well as Statement Film, Light Cone Pictures, WG Film and Elevation 4 Entertainment.