Movie News
'The Princess and the Frog' – First Look at Disney's Princess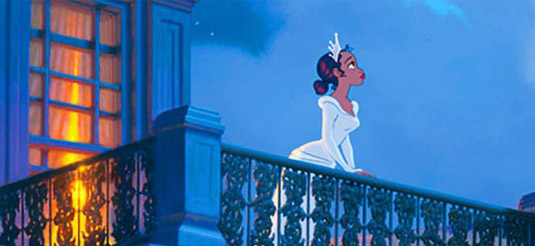 "The Princess and the Frog" will introduce the newest Disney princess, a young African-American girl living amid the charming elegance and grandeur of the fabled French Quarter.
From the heart of Louisiana's mystical bayous and the banks of the mighty Mississippi comes an unforgettable tale of love.
So, 2D animation is not dead (the fairy tale is 2D animated) and it can do just as well as CGI animation. Anika Noni Rose is set to voice the Princess, Keith David- Dr. Facilier, Jennifer Lewis-Mama Odie, Ritchie Montgomery-Reggie and Jennifer Cody-Charlotte.
The film written by Ron Clements and Rob Edwards, from directors Ron Clements and John Musker is expected to be released in 2009.
Here is your first look at Disney's Princess!