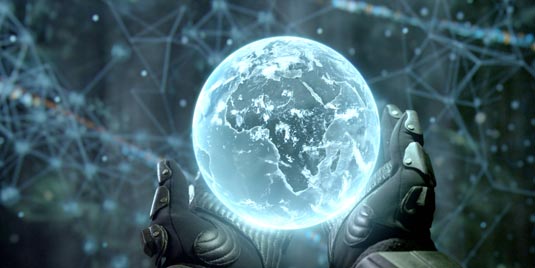 For some fans, Ridley Scott's Prometheus wasn't the modern-day Alien prequel they were hoping for, and in many ways, the film wasn't an Alien prequel at all. However, there were rumors of another version of Prometheus that was said to be more in touch with Scott's famed science fiction film, and that was Jon Spaihts' screenplay titled Alien: Engineers. Now, thanks to the Internet, Spaihts' script has been released into the wild and is available to read here. I'm really looking forward to reading this but I don't have enough time to read it and stay up-to-date with the news, so I've downloaded it for further reading and for you, here's what Badass Digest had to say about Spaihts' draft (unless, of course, you want to download it yourself):
"Spaihts' draft is very similar to the finished film in many ways – except the finished film ruins or dumbs down aspects of his script. They're on LV-426 in his draft. The guys who get lost in the pyramid? The script acknowledges the stupidity and makes it a character moment. It includes this great line: 'To Milburn and Fifield. The first human beings to freak out, get lost, and sleep in their suits in the ruins of an alien civilization.' "The ship isn't called Prometheus. The connection between human and Engineer DNA is explained. The construction of the pyramids on Earth is explained! The scientists don't get stupidly bummed out when they find the Engineers dead – they're excited by what this means for science and understanding! Weyland wants to find the Engineers not for dumb eternal life, but for terraforming technology! And the end is better!"
Now, according to this, it would have certainly been better to have had a go with this script, it seems – it might have even drawn better acting from the cast. Check out Spaihts' draft, and let us know what you think in the comments below!