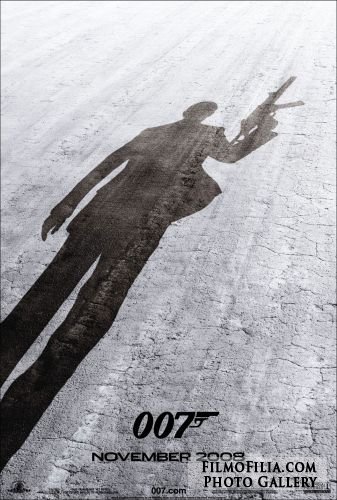 Not long ago some sneaky Photoshop fiend decided to fool Bond fans by passing an image round that was supposedly the poster for Bond's next mission, 'Quantum of Solace' – well we weren't having any of it, no siree!Now, Moviefone have revealed the genuine article, the 100%, 'honest to Bond' teaser poster is actually here and…well… yeah it's alright.
Still packing the heavy heat from the final scene of 'Casino Royale' the silhouette of Bond may be a good idea, but it doesn't really hold the 'wow' factor does it?
For those who are still desperate for a bit more on Bond, Moviefone also have the first bit of footage from 'Quantum of Solace' featuring interviews from the cast including Daniel Craig with a nose bleed. Smashing.