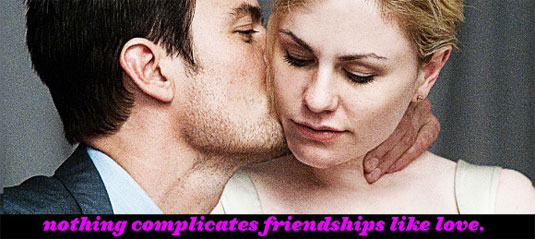 The official poster
The Romantics
, starring
Katie Holmes, Josh Duhamel, Malin Akerman, Adam Brody, Anna Paquin
and
Elijah Wood
, has been released.
The Romantics
, based on a novel, of the same name, by Galt Niederhoffer, revolves around eight friends from college who reunite for a wedding. Holmes will play Laura, the maid of honor to Paquin's Lila, the bride. Laura and Lila are best friends who both have a past with the groom (Duhamel). The film, directed by
Galt Niederhoffer
, will hit theaters on September 10, 2010.
The Romantics Poster