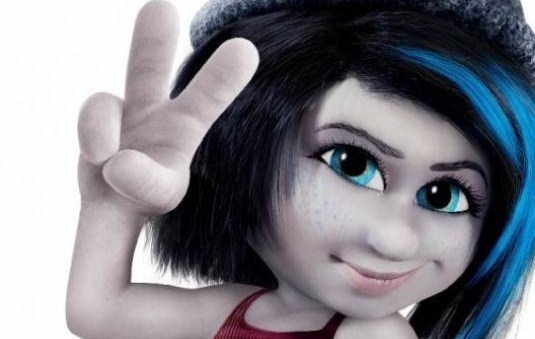 Take another look at Vexy, Grouchy, Clumsy, Smurfette and Papa Smurf, 'cause we have five brand new international character posters for
The Smurfs 2
! Directed by
Raja Gosnell
, the second installment of the
The Smurfs
trilogy is set to hit theaters next month, and as you already had a chance to see (in the first
trailer
) – it promises a lot of…
something
(thought it was funny back then, shoot me!) Let me once again remind you that this time the whole thing revolves around Gargamel and his evil Smurf-like creatures called the Naughties, who (he hopes) will let him harness the all-powerful, magical Smurf-essence.
But when he discovers that only Smurfette can turn the Naughties into real Smurfs, Gargamel kidnaps Smurfette and takes her to Paris, where the Naughties teach her to become one of them.
Papa, Clumsy, Grouchy, and Vanity will have to reunite with their human friends Patrick and Grace Winslow, and rescue Smurfette before it's too late. As usual – click on all these posters to enlarge & don't forget,
The Smurfs 2
is set to hit theaters on July 31st, 2013. Stay tuned for more updates!